RoxyDNA is the expert on female genetic testing and molecular biology research
Whether you are planning to have a child or wish to evaluate the risk of pregnancy, the accurate data from our comprehensive genetic tests will help you and your family make the best and timely decision.
RoxyDNA was founded by a group of professionals who love life, strive for excellence and hope to improve family health through genetic technology. We are dedicated to helping you build a happy and healthy family with our exceptional services.
RoxyDNA is a promise of endless possibilities: a joyful life, an enjoyable service experience, countless happy memories with your baby...you can now discover more joyous moments with RoxyDNA.
RoxyDNA, your trusted partner for a happy life.
Whether you are planning


to grow your family…...

Standard prenatal checkups often fail to identify hidden genetic problems of the parents or fetus. Pre-pregnancy genetic carrier screening will not only identify any genes of recessive diseases, but also help analyse potential risks in depth based on the advice of geneticists and thorough medical examination. It can effectively prevent neonatal defects and inherited diseases.

Learn More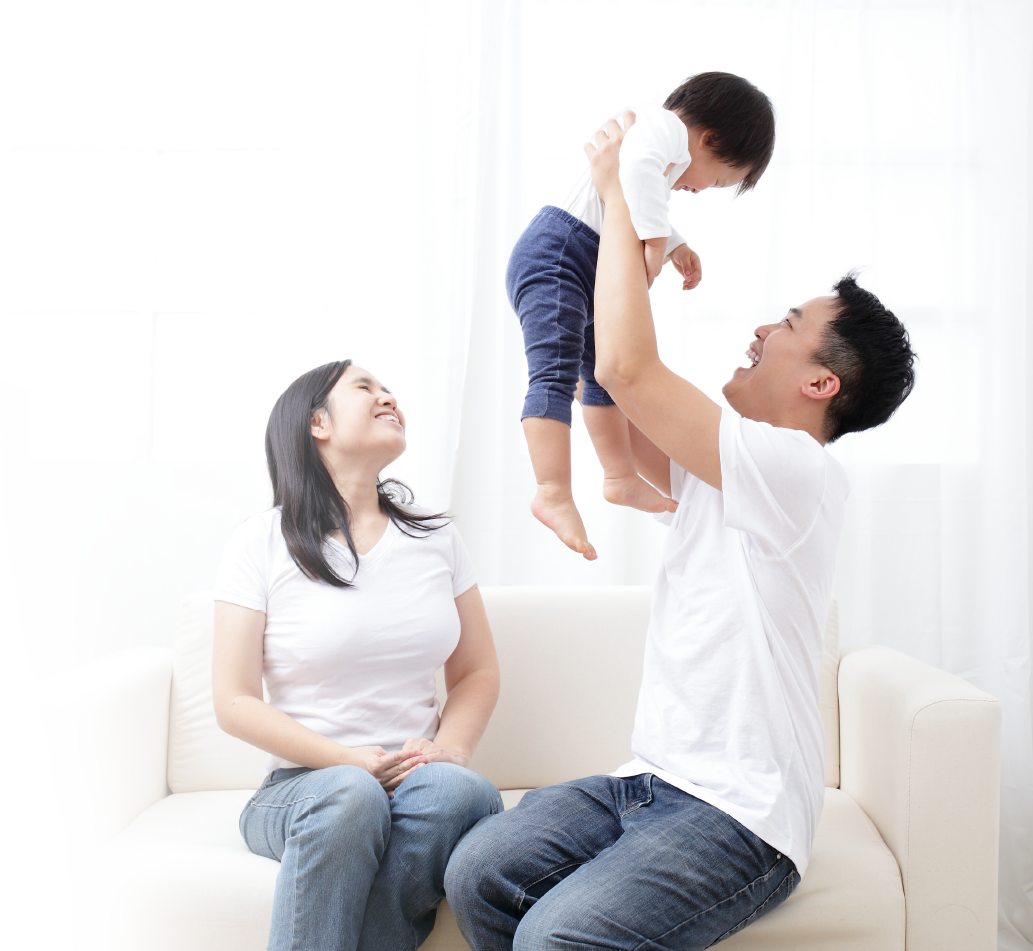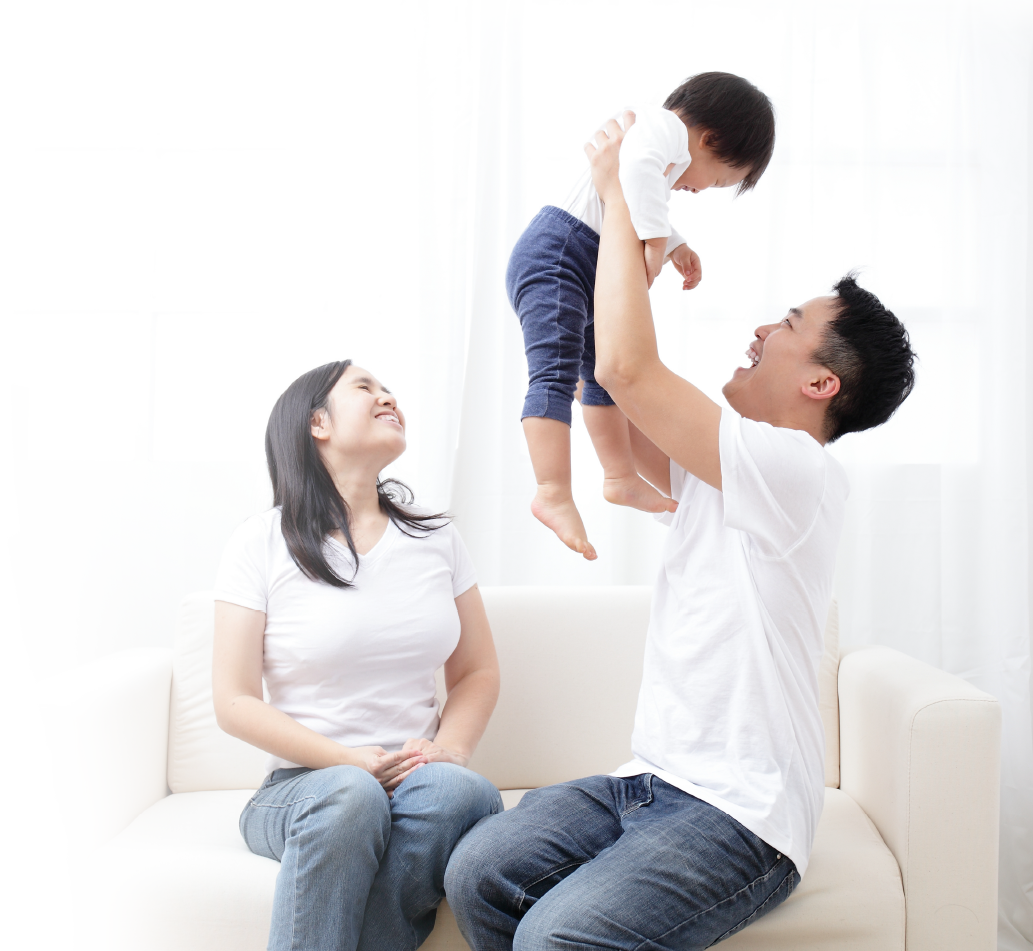 or want to check the

health status of the fetus
Cell-free genetic testing is adopted in our non-invasive prenatal screening as this approach is proven to be more precise and accurate than maternal serum screening, minimising the need for subsequent invasive testing. The results will help you determine if further testing is needed. Our prenatal screening is the crucial first step in early diagnosis of fetal development, where your doctor will explain the diagnosis and develop a plan that best fits your needs.
Learn More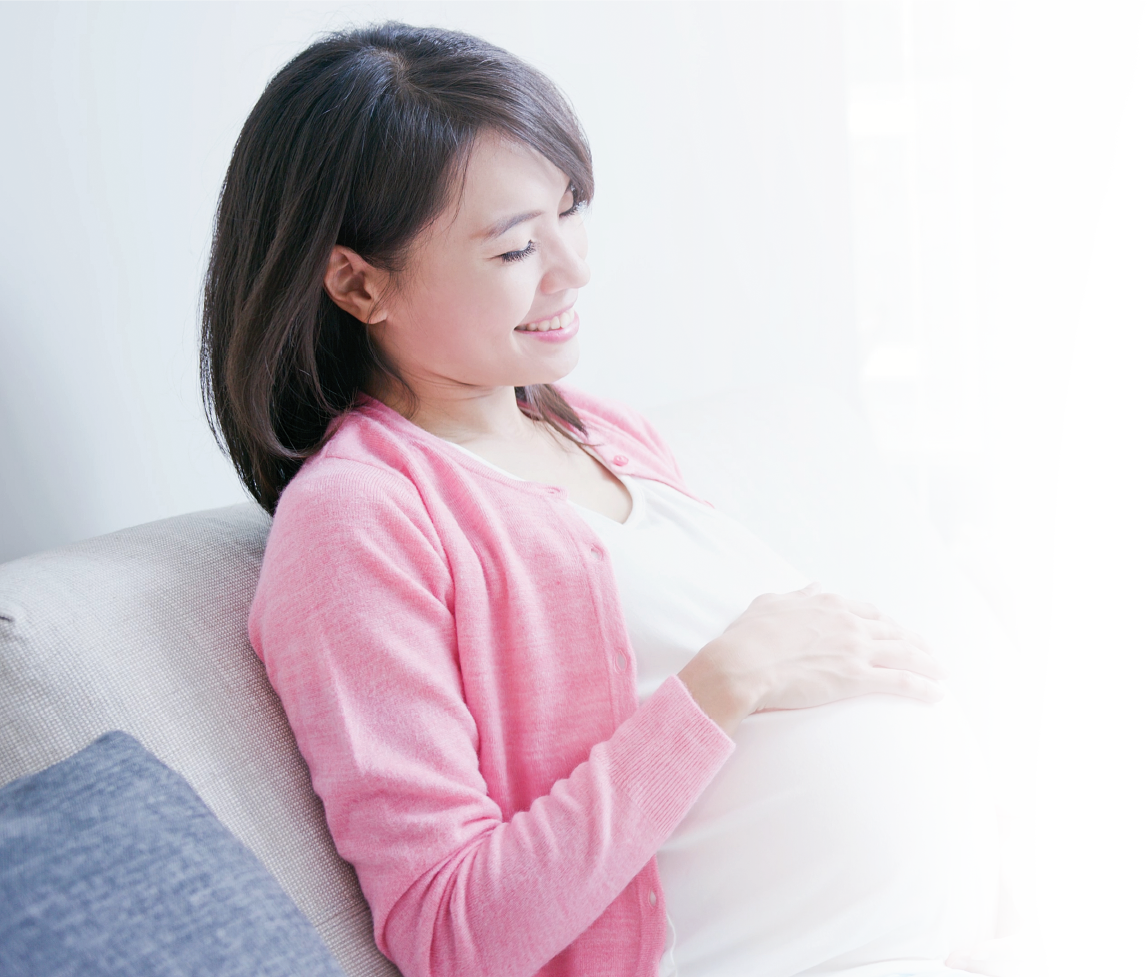 RoxyDNA
is your best choice!
You and the medical professionals can get the reliable results timely. The highly accurate and comprehensive screening will let you make a decision with confidence.

Help you make informed decisions about your health, family and future anytime. Our advanced molecular biological technologies applied to pre-pregnancy and early fetal diagnosis will help you assess the health risks and plan ahead.

We care about you always. We pay attention to everything important to you, especially your personal data and privacy, which will be strictly proctected by our team.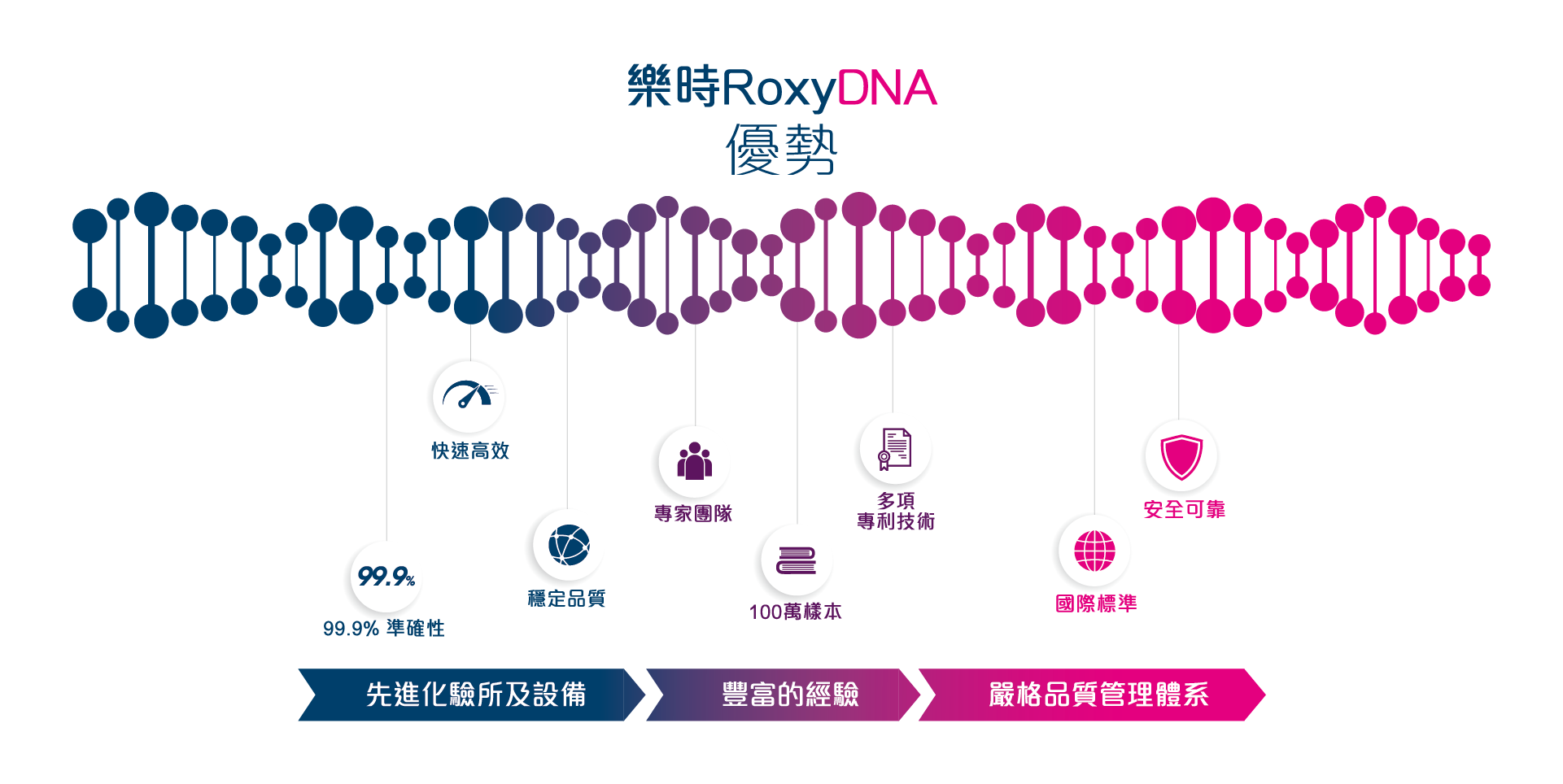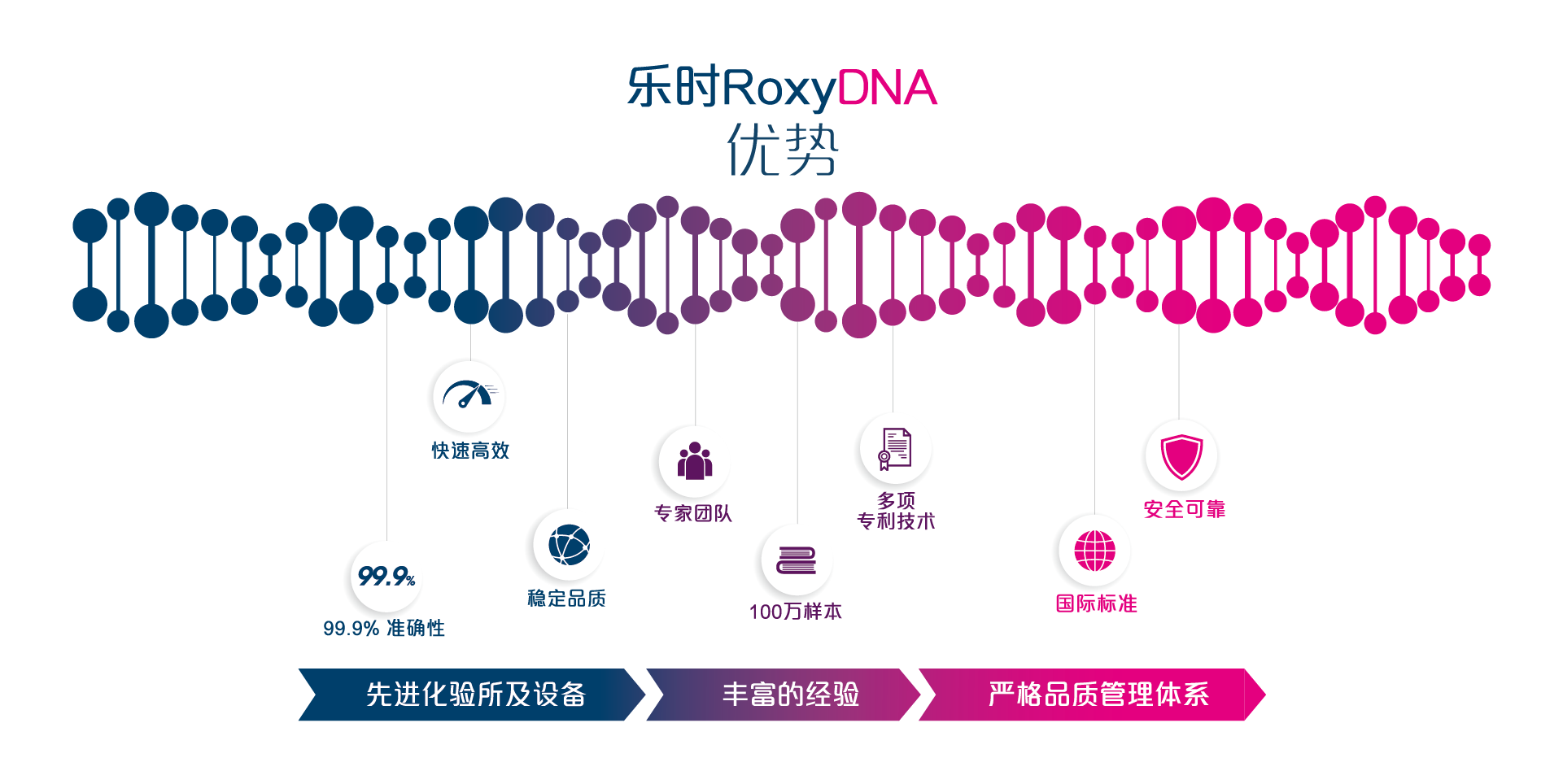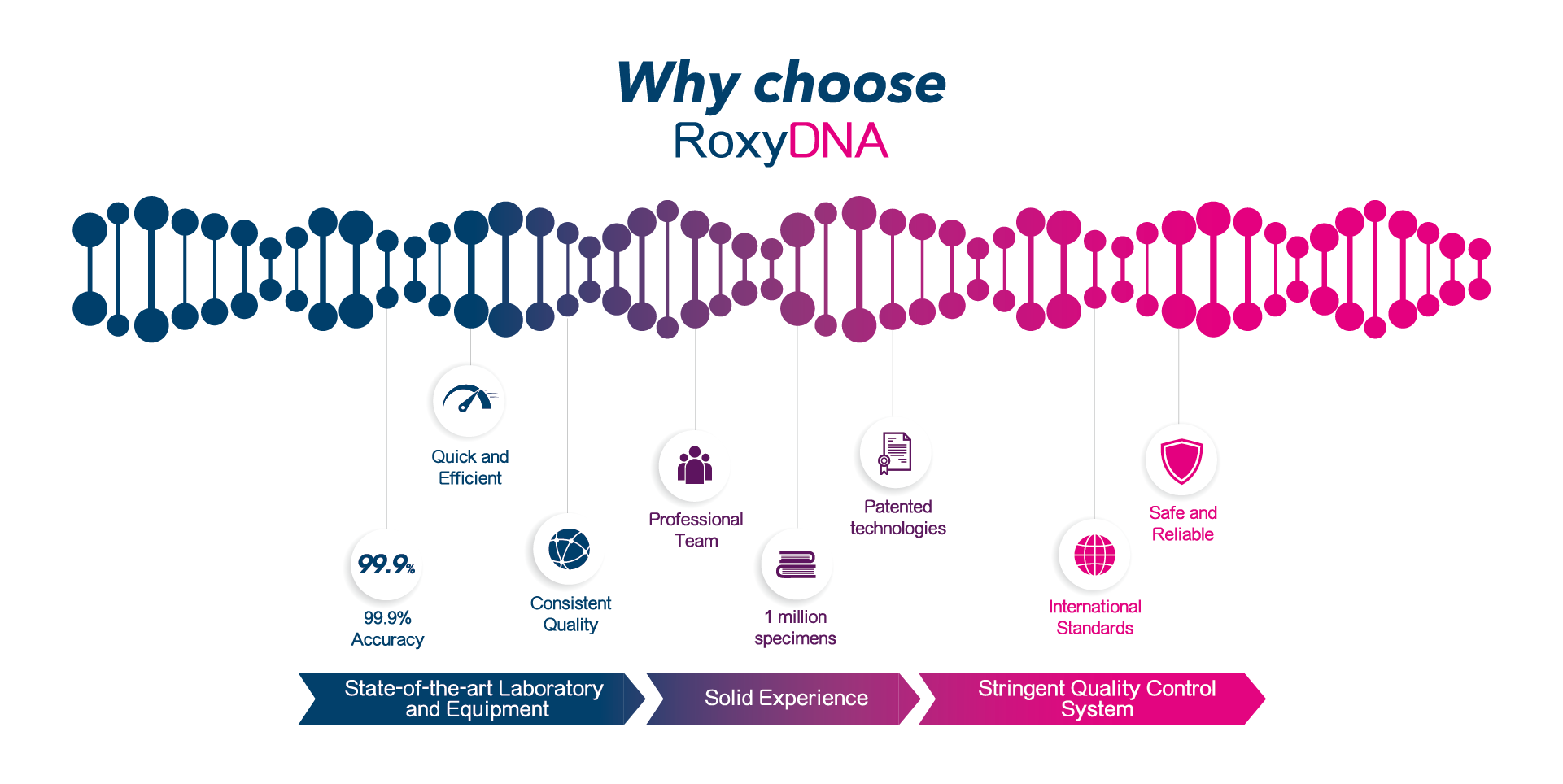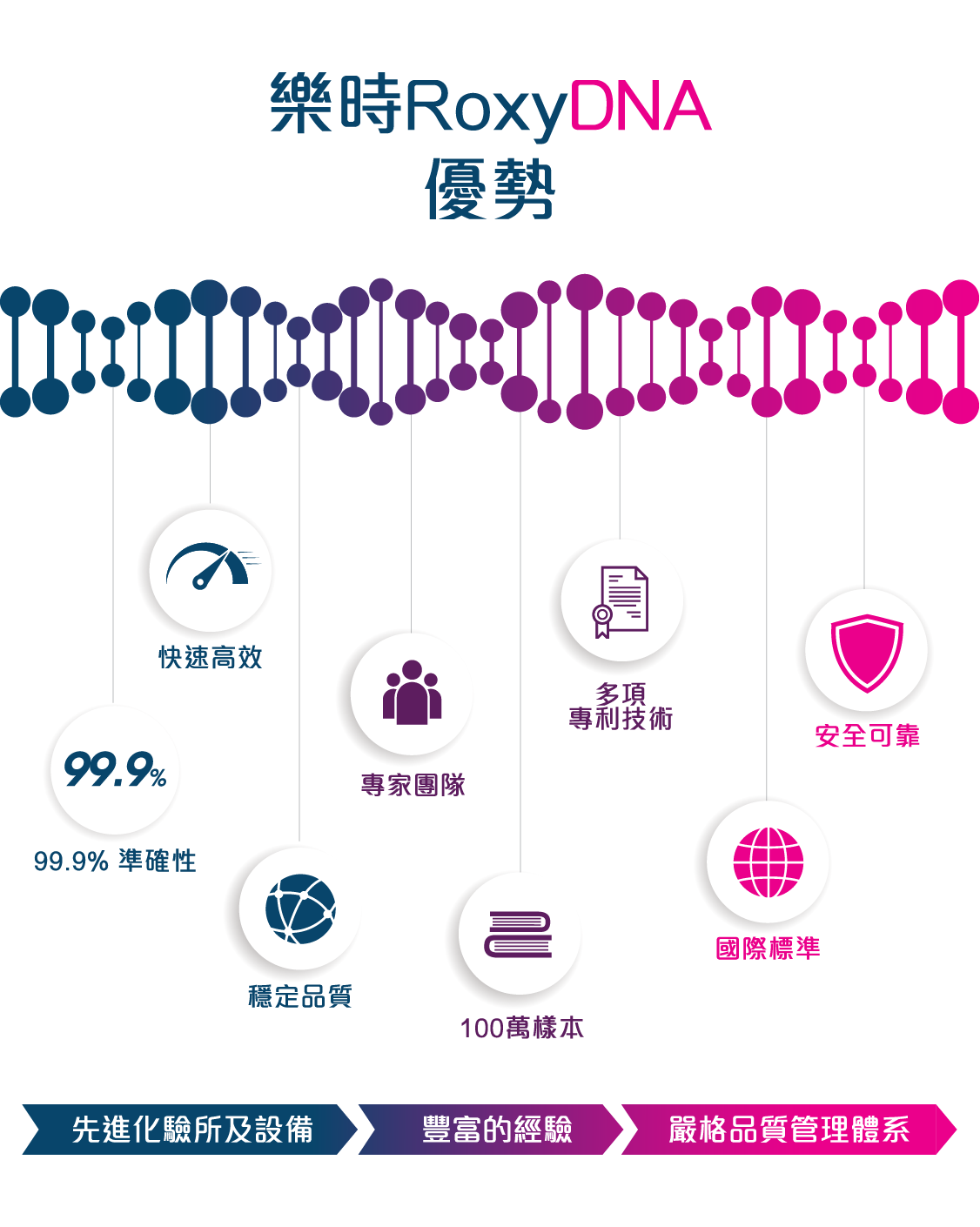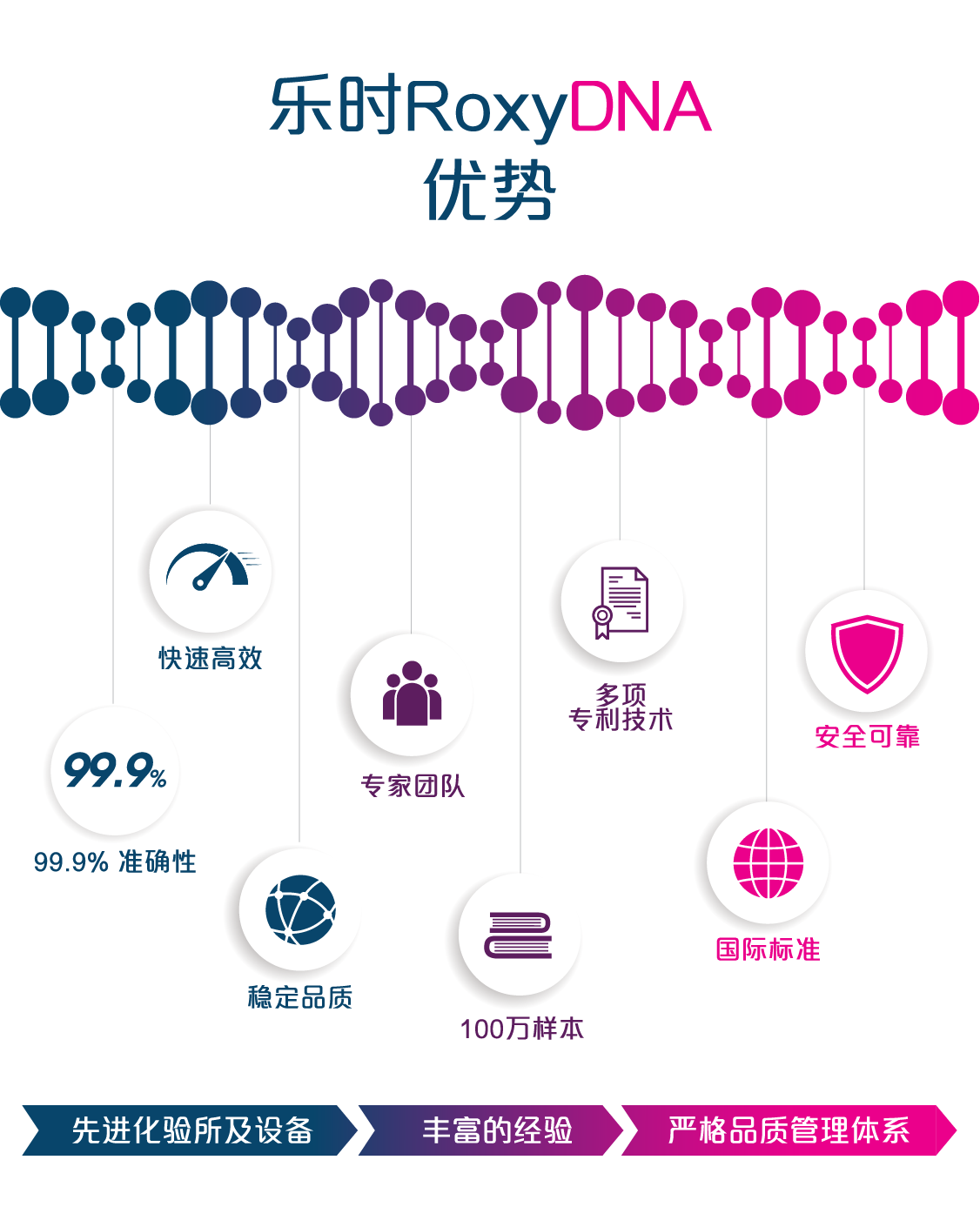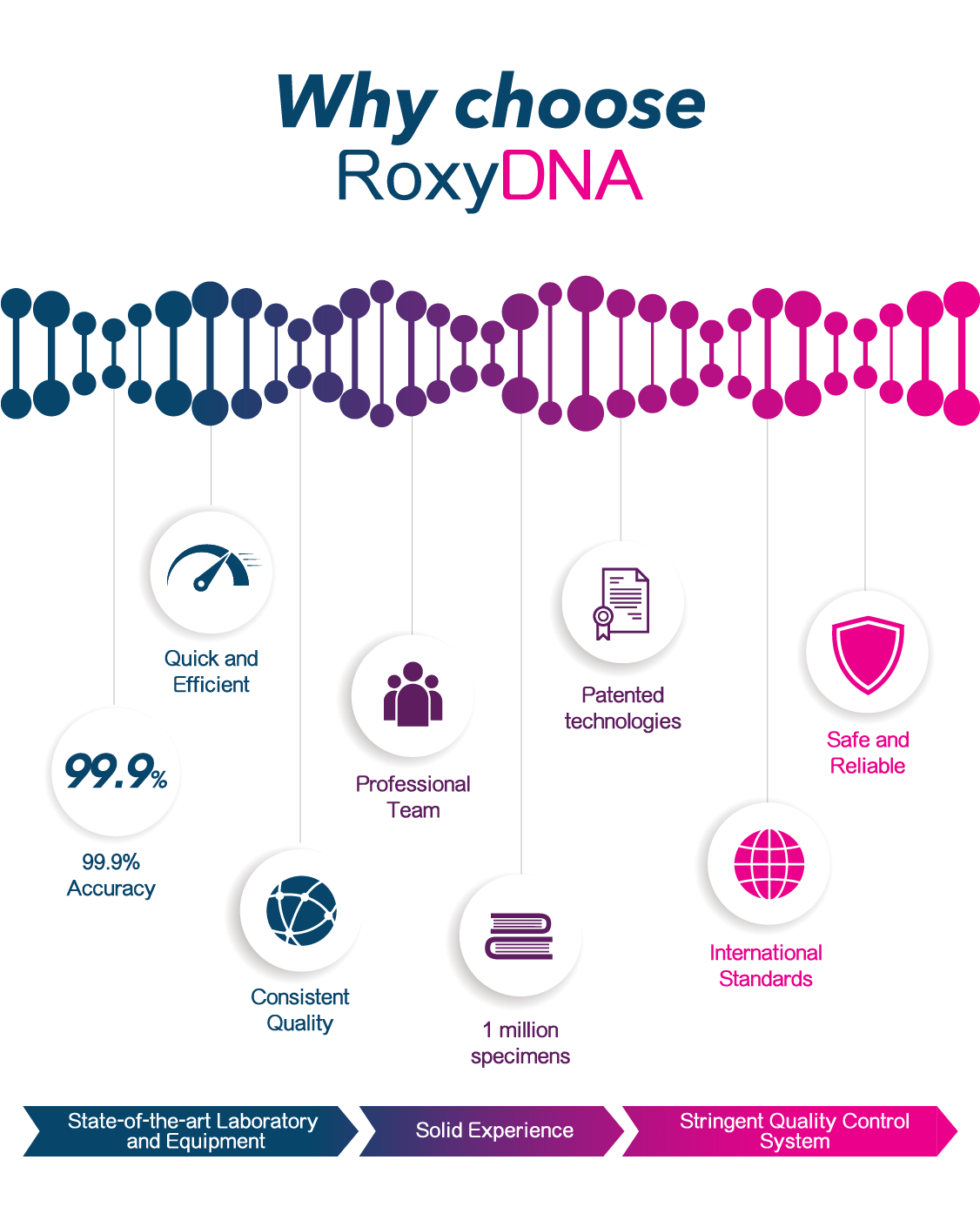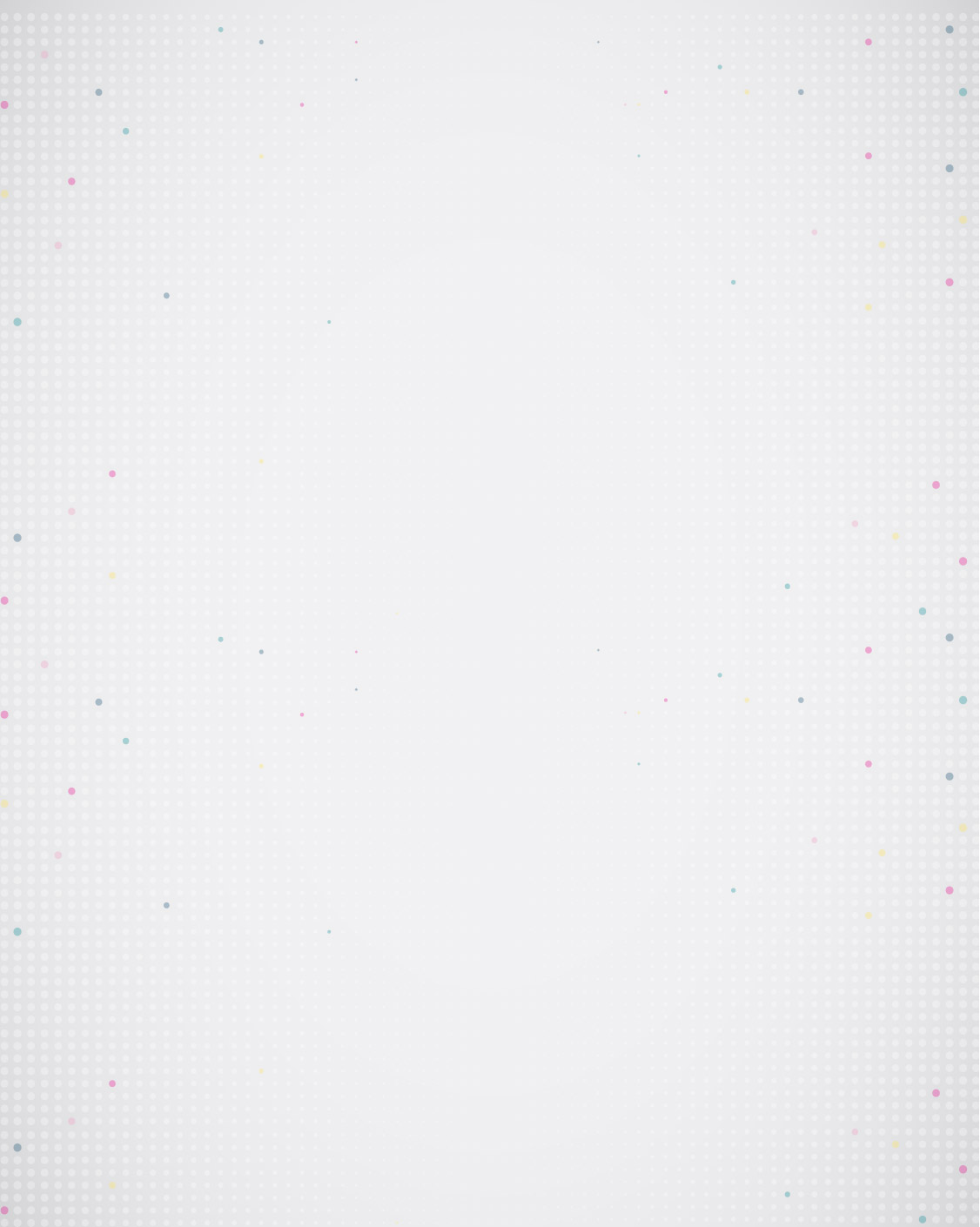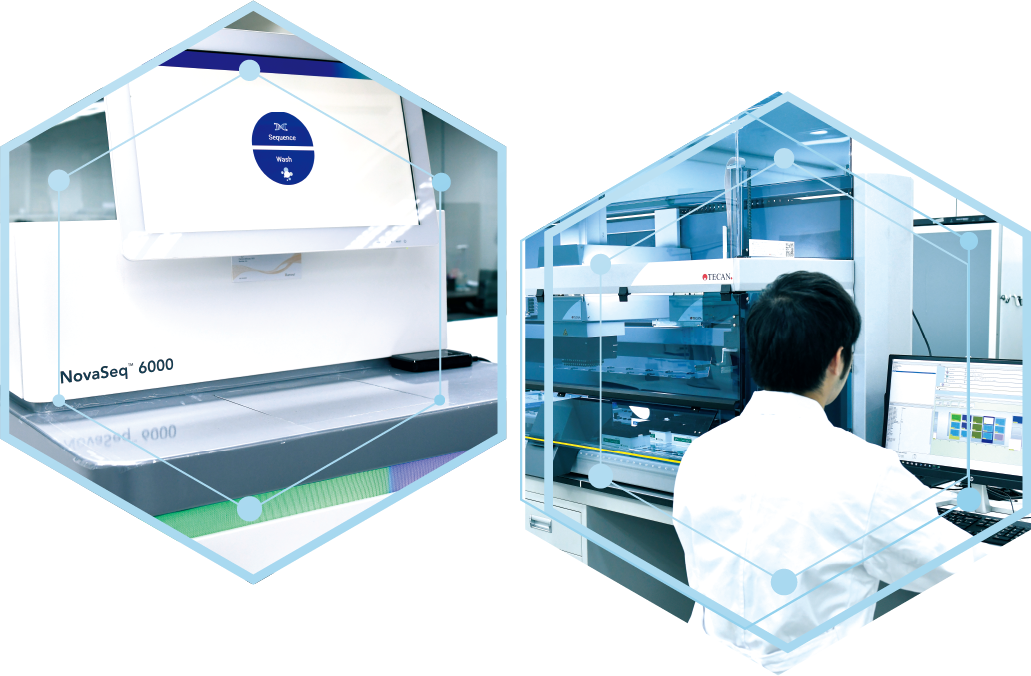 State-of-the-art Laboratory and Equipment
Our new laboratory is equipped with the most advanced automatic nucleic acid extraction system, precise micro-volume specimen processing system and robust nucleic acid analysis system. Cutting-edge technologies, such as polymerase chain reaction (PCR) and next generation sequencing (NGS), are adopted to achieve stable, high-quality and efficient nucleic acid extraction and accurate analysis. The fully automated testing and analysis equipment also minimises the risk of contamination and improves the traceability of specimens.

Solid Experience
Our unrivalled experience in laboratory management and molecular biology research is supported by a wide range of patented technologies and a database of over 1 million specimens. The laboratory management team consisting of Hong Kong registered laboratory technologists I and professionals with years of laboratory management experience will also ensure the highest service standard.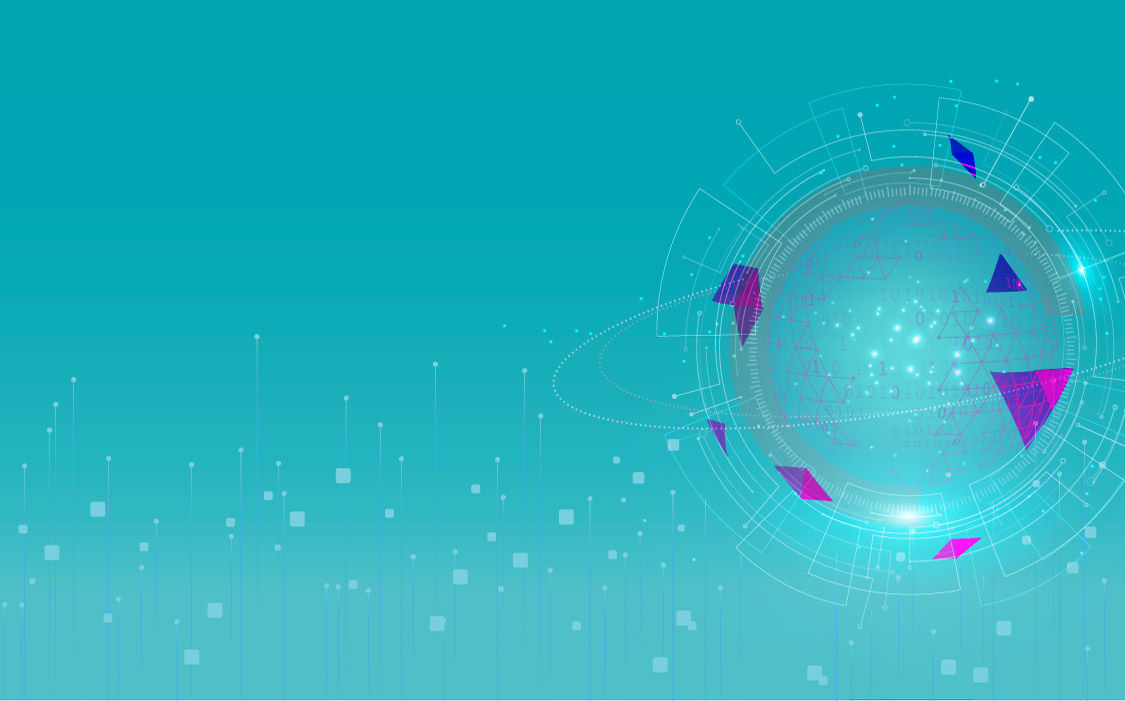 Quality and Accuracy Guarantee
Our laboratory is managed and operated in accordance with ISO9001 and AABB quality management system standards and guidelines to ensure our testing standard. AABB's stringent workflow standards and quality control system applicable to accredited laboratories are internationally recognized.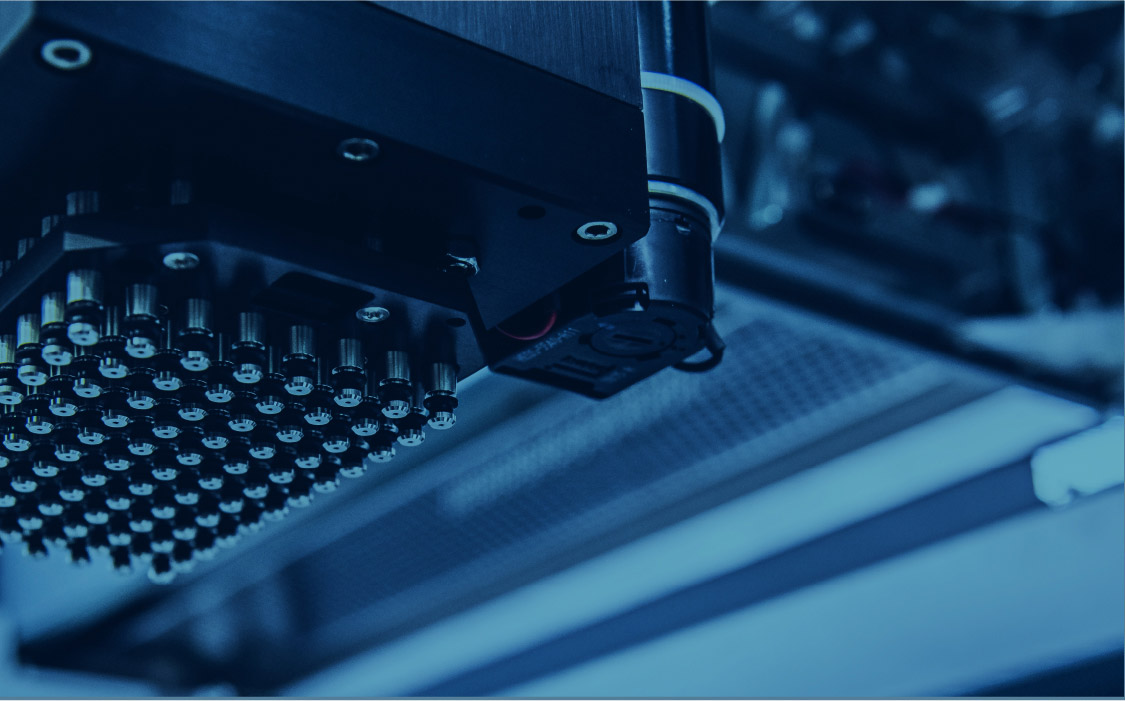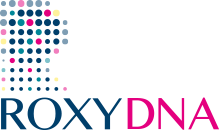 Our Partners
We are committed to offering you the most reliable and convenient molecular testing services by working closely with various local medical institutions, physical examination centres and registered doctors.
Join us